How to get to the garden?
The main entrance to the garden area – třída Generála Píky 1.
The lower entrance from Boby Center is closed during the year. It is open only for the duration of some exhibitions (see the calendar of events).
Open on weekdays from 7:00 to 15:00.
+420 545 223 606 (7:00 -15:00)
Public transport travel
Opposite the main entrance is a tram stop no. 9 and 11 (direction Lesná, Bieblova stop).
Tram no. 9 departs from the main railway station, tram no. 11 from Česká Street in the city center.
Traveling by car
Near the entrance you can park in the parking lots at building Z, which houses the Faculty of Regional Development and International Studies.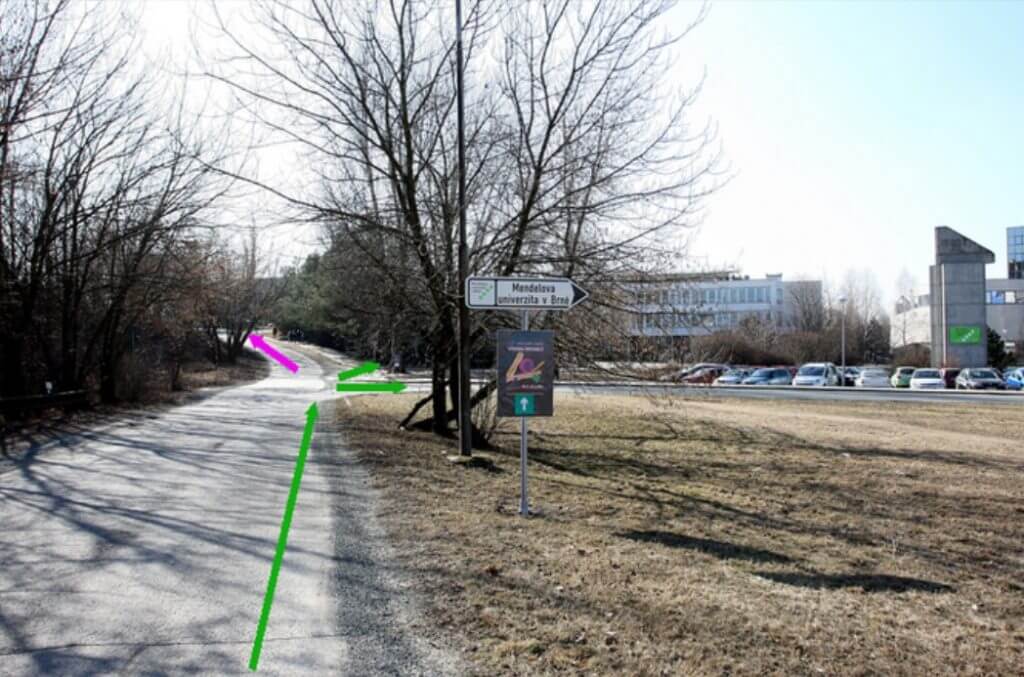 The green arrow indicates the entrances to the parking lot, the pink arrow indicates the path to the main entrance to the garden.