Collection of herbs
contains about 4000 taxa and the plants are grouped:
According to geographical origin
Plants of Mediterranean, North America, East Asia, plants of the Southern Hemisphere, plants of the Caucasus and Central Asia and autochtonous plants in the Czech republic – these form the basis of stands in the steppe exposure of Southeast Europe and are also planted in the botanical system. These are maily types of meadow vegetation in warmer areas.
By genera and family
Irises (Iris) – The collection includes only the irises cultivars Iris barbata of the Elatior group. The plants are arranged by color and by time of breeding.
Daylilies (Hemerocallis) – Older cultivars are planted in a bed of monocotyledons, newer assortment is collected near the administration building.
Saxifraga (Saxifraga)
grasses – The collection of grasses contains the basic species of our flora and the most commonly used cultivars of the families Cyperaceae, Poaceae a Juncaceae.
ferns
Asteraceae (Asteraceae)
buttercups (Ranunculaceae)
monocotyledons (Monocotyledonae)
According to the method of use
medicinal plants
useful plants
poisonous plants
annuals
plants suitable for gardens for the blind
plant suitable for roof gardens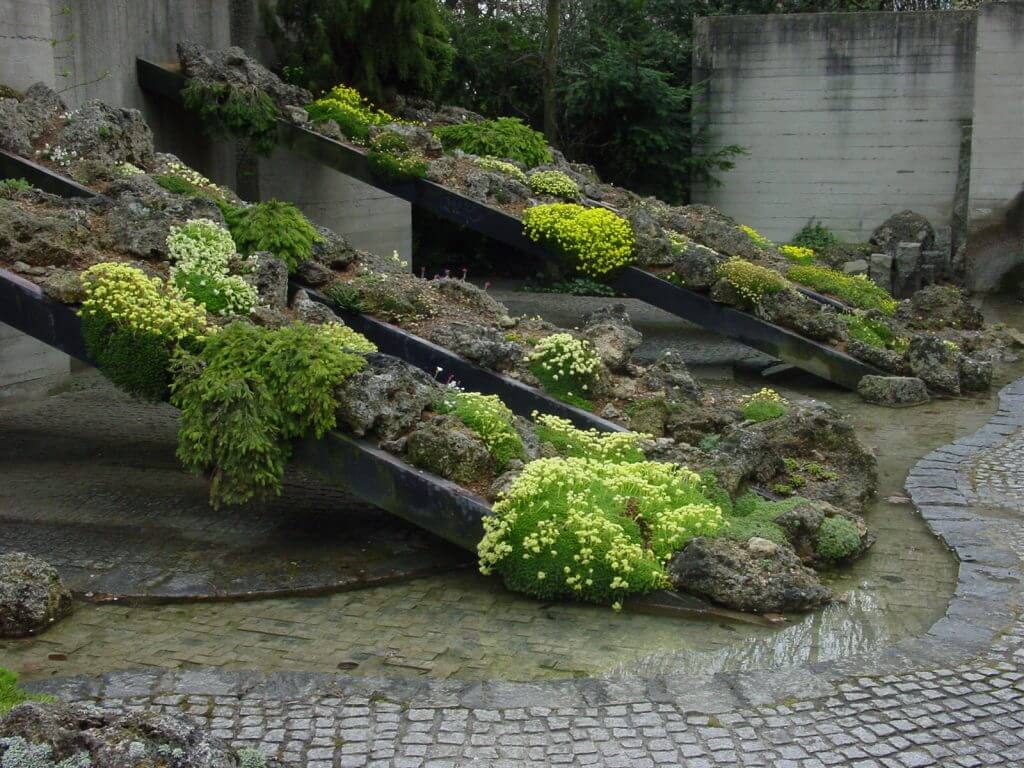 The garden is also known for its collection of rock gardens, for which several alps have been built:
classic alpinum in an old arboretum
garden of miniatures
alpine greenhouse
trough
rock garden with North American plants
rock garden with Central Asian plants
ravine
collection of Saxifraga
space near greenhouses
In the oldest part of the garden grow undergrowth perennials, in the central part we find a perennial flowerbed with an assortment suitable for full sun and pools with aquatic and mud plants.